Six years on, the Mk8 Golf R has launched. And it costs… £39,270. Which illustrates a) such a thing called 'inflation' exists and b) VW's adjusted its halo Golf to reflect that everyone bought them as specced-up, DSG-shifted five-doors, not entry-level manual three-doors.
Indeed, it now only comes as a DSG-equipped five-door. And it's a little more powerful than before – up 20bhp, at 316bhp – while still utilising a winter-friendly (or drag race-friendly) four-wheel-drive system, now hooked up to a clever new differential and torque vectoring system to make its performance even better pub fodder. Its 0-62mph time is 4.7secs, and its top speed as high as 168mph.
You only get the latter by spending an additional £2,000 on the R-Performance Package. Making it – yes – a £41k Golf. Albeit one with a 'what could go wrong?' Drift Mode, that higher top speed and a Special option added to the drive select. It unlocks the perfect settings for tackling the Nordschleife, should you want to replicate Volkwagen's own sub-8 'Ring lap endeavours without immediate YouTube infamy. You also get inch-larger 19in alloys and a bigger spoiler.
Prefer your Golf with just front-wheel drive? Half the TG office does, and so several of us would be more tempted by the new Mk8 Golf GTI Clubsport, below. Cheaper than the R, at £37,215, it possesses barely less performance – a 296bhp peak yielding 0-62mph in 5.6secs – and it gets that 'Ring-bashing Special mode as standard.
Which Golf takes your fancy, Internet? Or would you save another few grand and go for the Toyota GR Yaris?
Article courtesy of Top Gear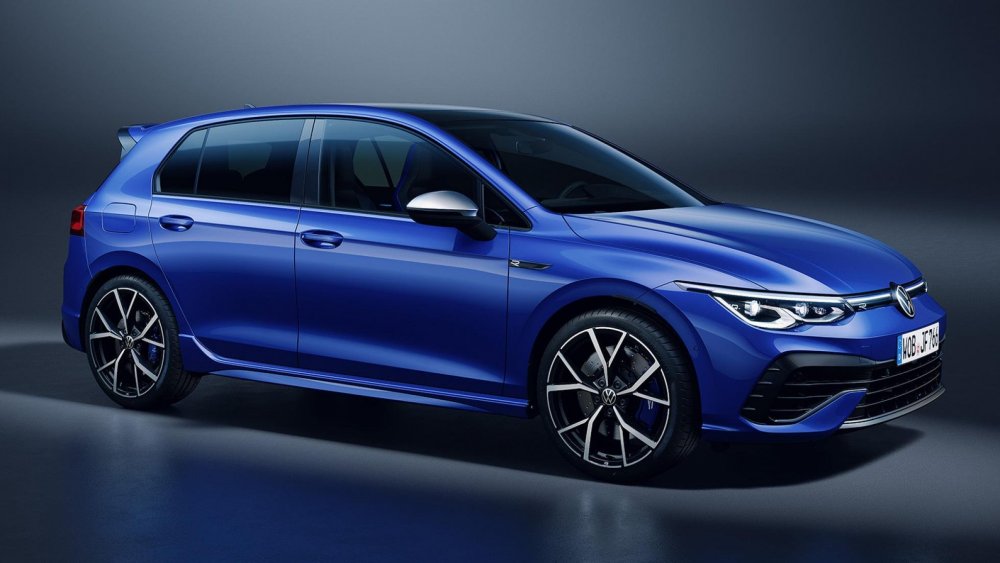 Edited by belfast col