Deep down, the only thing that racing drivers really want to do is race. They want to be wheel to wheel with other drivers, they want to be trying to improve their lap times and they want to be on track. But the truth of the matter is that the time spent actually racing during a race weekend is extremely limited. Most of the weekend is spent entertaining sponsors, doing PR, marketing to attract new sponsors and generally interacting with other people.
Picking up the pace
The most recent round of the Volkswagen Racing Cup was at Silverstone, home of the British Grand Prix. This was my busiest weekend by far even though I had more time between each race than in previous rounds. On the Saturday the only time I was on track was for qualifying at 5pm. You would think that means I would be able to get some extra sleep and arrive at the track in the afternoon...
Nope! Having stayed up late on Friday night going through the video footage from Friday practice, I was up early on Saturday. First stop was Whilton Mill kart circuit to promote the Team HARD Award in the LGM kart series, a national kart championship. Luckily, while I was there I got to also catch-up with and watch my old MLC Motorsport team-mates race.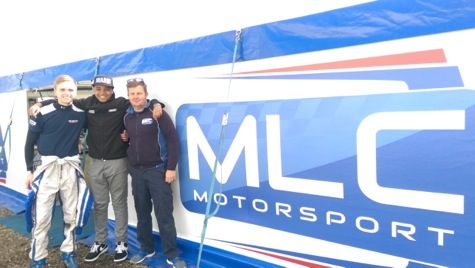 After, that I had to get back to Silverstone by mid morning to meet with Chris McCarthy from Karting magazine. Next, I had a photo shoot to get some of the photos needed for an article in Performance VW Magazine. The next thing I knew, TV cameras showed up to interview me for the Channel 4 and Motors TV coverage.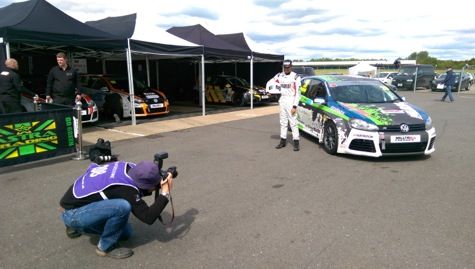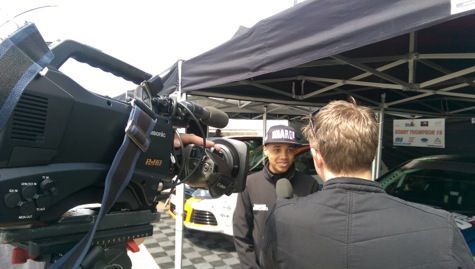 Networking never stops
Next stop, a visit to the McLaren garage. My racing-simulator instructor, Adrian Quaife-Hobbs from Pro-sim, was standing in for another driver in the British GT. Normally he races in an international series but was hired to cover another driver for the weekend. I took the opportunity to visit him in the British GT garages and to check out the McLaren 650S GT3.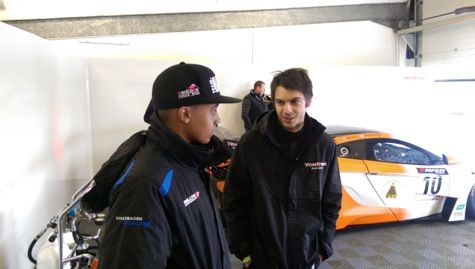 After only a short time there I had to rush to a meeting with Volkswagen Racing. They were very pleased with the amount of publicity and exposure I was adding to the series and took a lot of time to give me advice on how to get the next signature I needed to upgrade my racing license in time to race at Spa Francorchamps, Belgium.
Finally on track
Straight after that it was back to Team HARD to run through on-board camera footage and my notes to remind myself of how I needed to improve for qualifying. Finally I was out on track! This is where I wanted to be! I really enjoyed this session. This was my first time driving the track in the dry, my third ever race weekend in a car and was my best qualifying so far of 17th out of 28 adult, licensed drivers!
We had a round up of the day with the team then headed back to the hotel. I felt eager to get back on track. My only time on track all day was during qualifying which was also my first chance to drive Silverstone in the dry! I had two races ahead of me on Sunday, one of them looked like it was going to be a dry race. I really couldn't wait to put what I learned from Friday and Saturday into practice so spent the evening going through everything I could to be ready for the next day.
Early start
Sunday was pretty crazy. I had a race in the morning at around 10am then my next race wasn't until nearly 5:30pm. I got to the track by 8am. Why so early? I had to drive the car to the assembly area ready for the first race at 9:30. Before that, I had to greet Viv & Darren of The Clever Baggers, my latest sponsor. We spent some time talking about ideas for new products for their company and some people I wanted to introduce them to at the track that day. The next thing I knew, my dad was giving me the signal that it was time to go.
I was on track again! This time it was wet. I was keen to safely get through the race so I could get one more race-finish closer to upgrading my racing license from a National 'B' to a National 'A'. I absolutely needed this otherwise I would not be able to race at Spa Francorchamps next month. I played it too safe on the start and dropped back, still I managed to then make some nice overtakes to recover a few places before the finish! That was another signature on my license upgrade card!
Back from my first race, we had a debrief. We ran through the on-board camera footage and spoke with The Clever Baggers again. After talking to Viv and Darren I spoke to a couple of other people who had stopped by to watch the races and support me such as Jonno Davis who was my mechanic at one point in karting, Chris Turner and Nick Abbott winners of the Twitter competition I ran with BeeLiked.com and finally Alan Dove and Usmaan Mughal from The Driver's Collective.
Getting down to business
Once some more meet-and-greets were out of the way I took Viv of The Clever Baggers to meet with directors of Volkswagen Racing and Racing Line to talk about how their products could be good for each other. I just thought it would be great if The Clever Baggers made a connection like this on their first weekend sponsoring me. I sat in on the meeting and tried to chip in where I could. Viv said he was impressed with how I helped keep things focused during the meeting.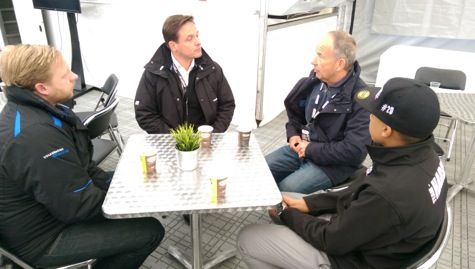 Rubbin' is racing
Suddenly it was time for race two! Now the track was dry. I really wanted to enjoy this one but I still had to take it easy to make sure I finished the race. I needed this one to have a chance at upgrading my license to a National 'A' in time for Spa. This was my first time in a proper battle where I was swapping places and paint with other drivers.
On the final lap, one driver I'd been battling with all race left a gap and I went for it. He closed the gap and we went through the corner door to door. My wing mirror was folded in and he didn't give an inch... As we came out the other side of the corner, I was in the lead! When we got back I found the yellow from his car all over my 18" rims and we both had a laugh talking about our battles in the whole race! I felt totally confident doing this without being a risk to my race finish. This is the kind of racing I love. Close but with total respect for each other. I have to say, it was one of the best races I've had in anything ever.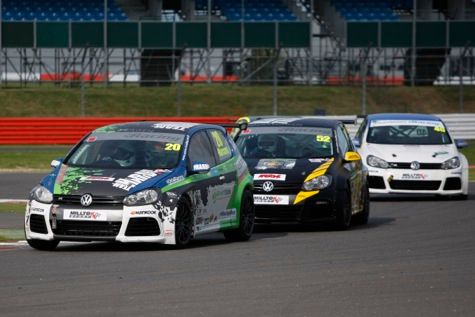 All part of the job
Even though it is called a "race weekend", the part of the day that I spent rubbing shoulders on the track was a lot less than the time I spent rubbing shoulders off the track. But, as hectic as everything was between the races, it all was also fun. I will have to admit that there were certain points where I felt under pressure, mainly when I was in the middle of something. It might have been a meeting or a supporter might have stopped to talk to me. I found myself in really interesting conversations and found it very difficult to just walk away. Even though I wanted to stick around and talk, I wanted to race even more.
This was my first taste of what the future might involve. Some drivers don't like all of the things they have to do between each race. I enjoy it. I really like the media side and I hope to do more of that one day. The best part was ending on such a fun race. This was the perfect way to round off a great weekend!
Damani's next races are on the 10th - 11th July at Spa Francorchamps, Belgium. To help keep Damani racing, you can support him via his Patreon page, via his GoFundMe campaign or by following him on Twitter (@DKMRacing),Facebook, Instagram and YouTube.