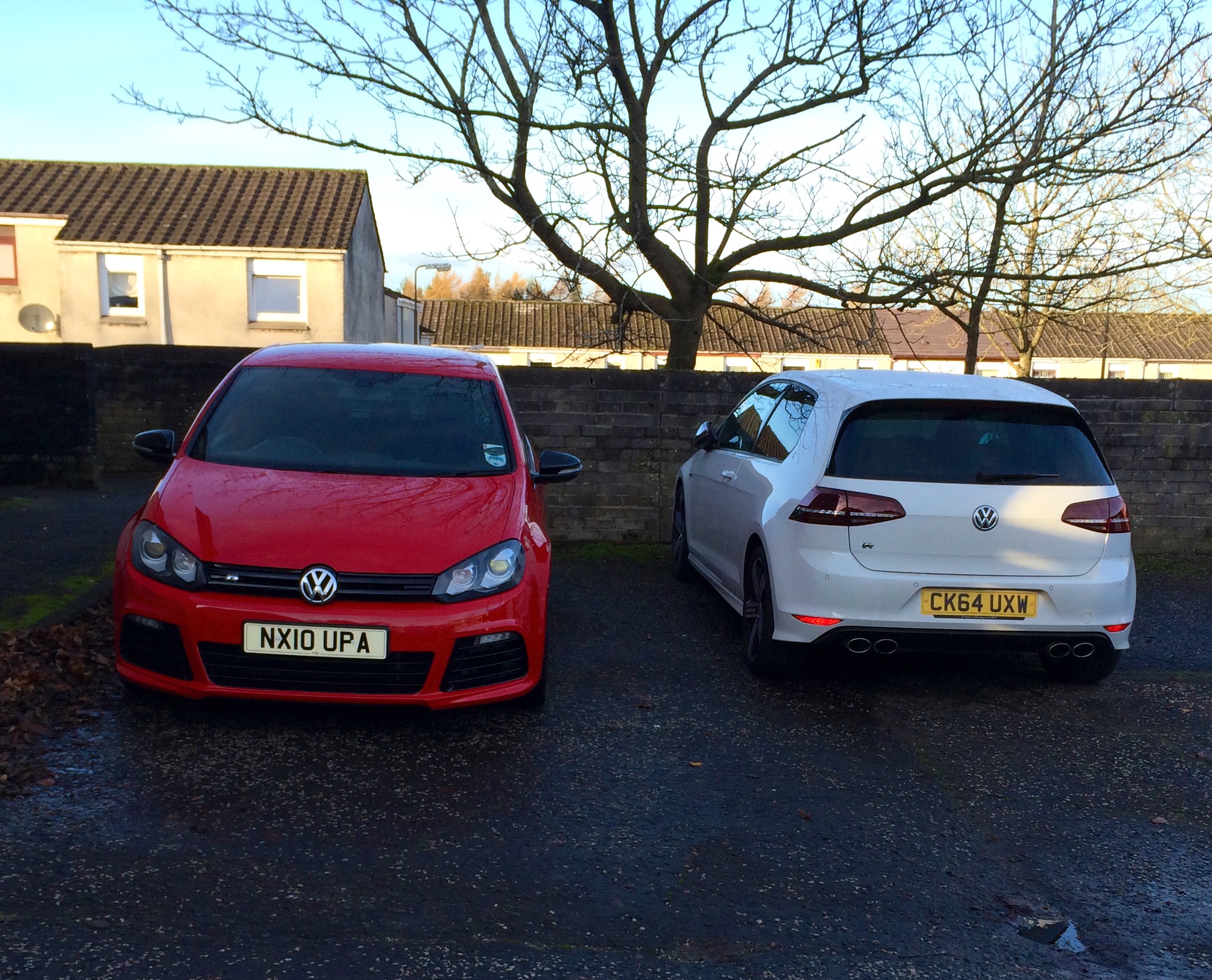 Content Count

50

Joined

Last visited
About speirso
Rank

Certified R Fan


Birthday

28/03/1971
Profile Information
Gender
Location
Interests

Hot hatches, fitba, golf, lawn bowls and beer.
Aye, it's been a long time coming, ordered middle of March was told July at the time but I expected it to be delayed after monitoring what was going on with the chip shortages.

Spec is black paint performance pack winter pack DDC I fancied the leather option as well as am not to keen on the standard seat design but I couldn't justify the price tag.

Thanks for all your replies folks l called the broker this morning and expressed my concerns they were very helpful and are going to arrange finance on the vehicle with one of there associated companies. I will have to give them 10% deposit, on my credit card so it is protected, then once the finance comes through I clear it off within the cooling off period of 14 days. delivery is due on 28th September so am now looking forward to it without the nagging thought of handing over all that money upfront😊

Thanks for your replys My deal does include RFL, I orderd back in March and it was part of the deal at the time, they have also given me the reg of the car,asked me to insure it and then send them the cover note so as it can be taxed. Am in two minds whither to proceed or not, just looking to find anybody that has used them before to give me a bit assurance.

Thanks for your response dollyman There are plenty of good reviews of the company on the review centre website bur I can't seem to find any elsewhere apart from on their own site. Deposit was paid by credit card however I am buying the car outright via a personal loan so there is no finance company involved.

Has anybody on here ordered a new R from this company? I placed an order in March paying a small deposit and a broker fee, I have now been informed that the car has arrived at the dealers, however the way the operate, they do not disclose the dealer,the balance is paid to them, they then pay the dealer and the car is delivered to my door on a trailer. I am just not comfortable with wiring them over £35k without even seeing the car. any advice would be appreciated.

Car arrived early on Saturday 3 June, I wasn't expecting it until July as I ordered it on 20th March and was told 15 weeks minimum lead time. Purchased through new car discount in Warrington, I would recommend them highly, john robertson is the sales manager, top bloke, came in on his day off for the hand over and even picked me up from the train station.

I can tell u most of them mate, revised front bumper, new 7 speed DSG box, new gesture control infotainment system, new digital dash, new Spielberg alloy wheel option, I think that's it but if not, am sure I'll be corrected lol

Ordered mine on 20/3,3 door,Pure white, DSG,Prets, Rear camera, Black mirrors, no build date as yet, was quoted a 14 week lead time however My last one (64 plate) took 6 months to arrive, so I take The dealers lead time with a pinch of salt.

The lease on my golf R Finishes in November, Got a purchase price of £22150 which I though was to much considering a new one with the same spec (DSG and winter pack) is £27050 from orange wheels so I'll be handing it back.The car has done 14k and the rear discs are pretty rusty with large grooves in them, they have been like this for over a year and the dealers would not replace under warranty as they said it was normal wear and tear, there are no noises coming from the rear discs and mechanicaly there fine it just looks bad. My question is, should I replace them before handing the car back

£108 for my first oil change service at inch vw in Bathgate, they washed it, hovered it out and even cleaned the soot off the exhaust tips. I was pleasantly surprised.

Code is RF80 mate, it'll take the price down to £399

All sorted now, I wasn't depressing the brake and accelerator at the same time, done a few launches yesterday afternoon, good fun,it's quite impressive!! Thanks for your help guys, saved me a trip to the dealers.

Thanks for the replys ,I'll give it another try, i think maybe my foot is not hard enough down on the brake or I am not putting the acell fully down. with regards to normal operating temp,it was the oil temp I was referring to.

Had my 7R since a few months now and loving it,the only problem I have is despite numerous attempts I cannot get the launch control to work. the procedure I am using is as follows, car up to normal running temp, race mode engaged(DSG IN SPORT), t/c fully off ,handbrake and auto hold disengaged, left foot HARD down on the footbrake. When I try to build the revs up the car just wants to pull away, am I doing something stupid here? Any advice would be helpful, I just want to make sure I am doing everything correctly before I take it to the dealers.