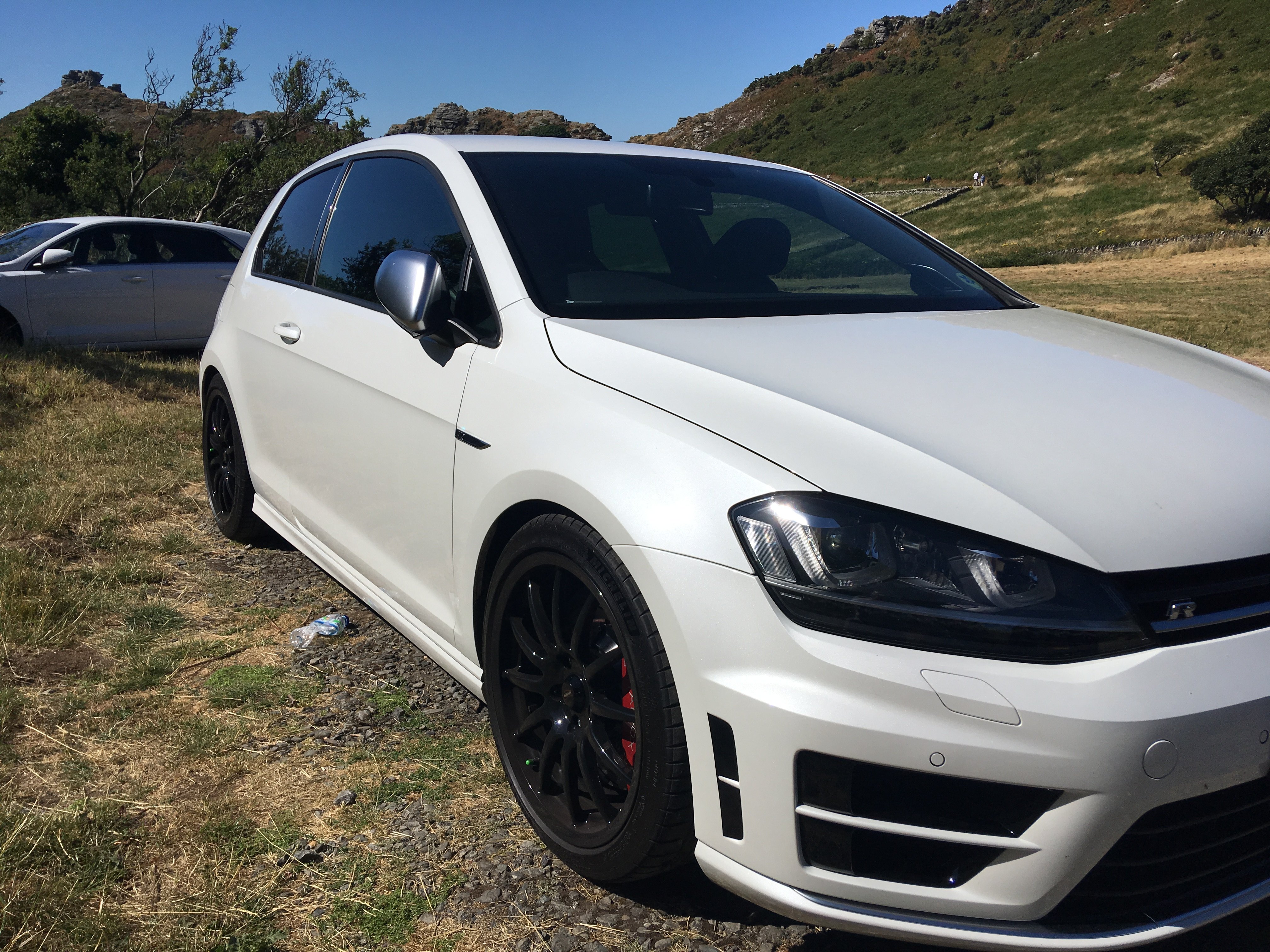 Content Count

3,114

Joined

Last visited

Days Won

9
About Msportman
Rank

R Legend & all round God

Didn't know you could have in car data plan? Who provides that? Sounds more complication. I'd just use your mobile phone for downloading / streaming etc. I find Spotify very good in the R and don't ever use CarPlay on my 7R. Is there any benefit over Spotify using CarPlay?

Are you tracking the car ? Is that 550hp on stock internals? What torque is it pushing out? Any additional cooling?

Was that Ron Dennis I see running off into the sunset! At least they seem to be doing well in F1

Have you covered many miles since purchase? I tried keeping miles off my R since ownership in mid 2016 but alas it's creeped up. It's still relatively low at just 41k on a 65 plate as I'm not one for just polishing it, looking it on the driveway and not really using it. Some people just rarely use their cars. Don't see the point of that tbh.

Yeap Im sure it will be a £55-£57k car with a package applied. I don't suspect a good low mile 2018 RS3 will be used bargain's anytime soon. Maybe a good time to jump into a RS3 as values should remain strong into the next 5-10 years based on past models.

Been waiting for this to appear: https://www.pistonheads.com/news/ph-germancars/2021-audi-rs3-officially-unveiled/44447 Usual mixed Comments page below: https://www.pistonheads.com/gassing/topic.asp?h=0&f=23&t=1943003&i=120 What is still surprising me is the continued high prices of used RS3's. Ive been looking at pre OPF examples with low miles some with spec and others with little or no options on 2017-2018 examples and seemingly they are all commanding between £38-45k! Its amazing that a 5 year old RS3 is only £12-

Yep the stock turbo is ideal for smaller tracks with a lot of corners. Silverstone and Thruxton are the only tracks I suffer lack of straight line oomph!

Was that fully bald by December?

What was the torque figure between the maps? Did you have any issues with the transmission along the way? You're a brave person investing that sort of cash into a mainstream car. I have spent a fraction of that on mine but still I cringe because it's money lost when it comes to selling unless I strip it and sell brakes, intercooler and all the stage 2 bolt on's. I resisted stage 3 because of running it on track and the reliability and strain it brings and tbh the top end ooomph isn't really beneficial for most circuits. At least you've had a resurge

I was running Tarox Strada for the rears but tbh they wore quickly and overheat as you can tell from the disc. Believe it or not the factory 4WD and ABS use the rear brakes especially under duress as part of the stability programming. I have recently switched to Tarox Corsa for the rears and fronts are still on Competition pads. They have a numbered system for their motorsport items as you go up level by level for their BBK's. The Tarox fluid has held up really well with no spongy pedal whilst at full tilt on the circuit. Its probably the best mod I've

Very nice I do like that interior I wonder whether Audi will fit the fancy diff at some stage as in the new upcoming RS3? Do like the new S3…..great choice

I'd stay with a UK tuning house for backup if you need it and the convenience. HGP are well know for their R32 big turbo conversions but are pricey Id go HO APR Stage 1 , MRC or Revo Theres been a huge amount of R&D & calibration work by APR on this engine and of it were my money that's where I'd go unless you have stage 2 plans then MRC. At least you know who the leaders are in the UK

Yea the Haynes meet is really good Shall we head there for the next breakfast meet?

Where about's are you thinking of meeting? Stamford Hall?