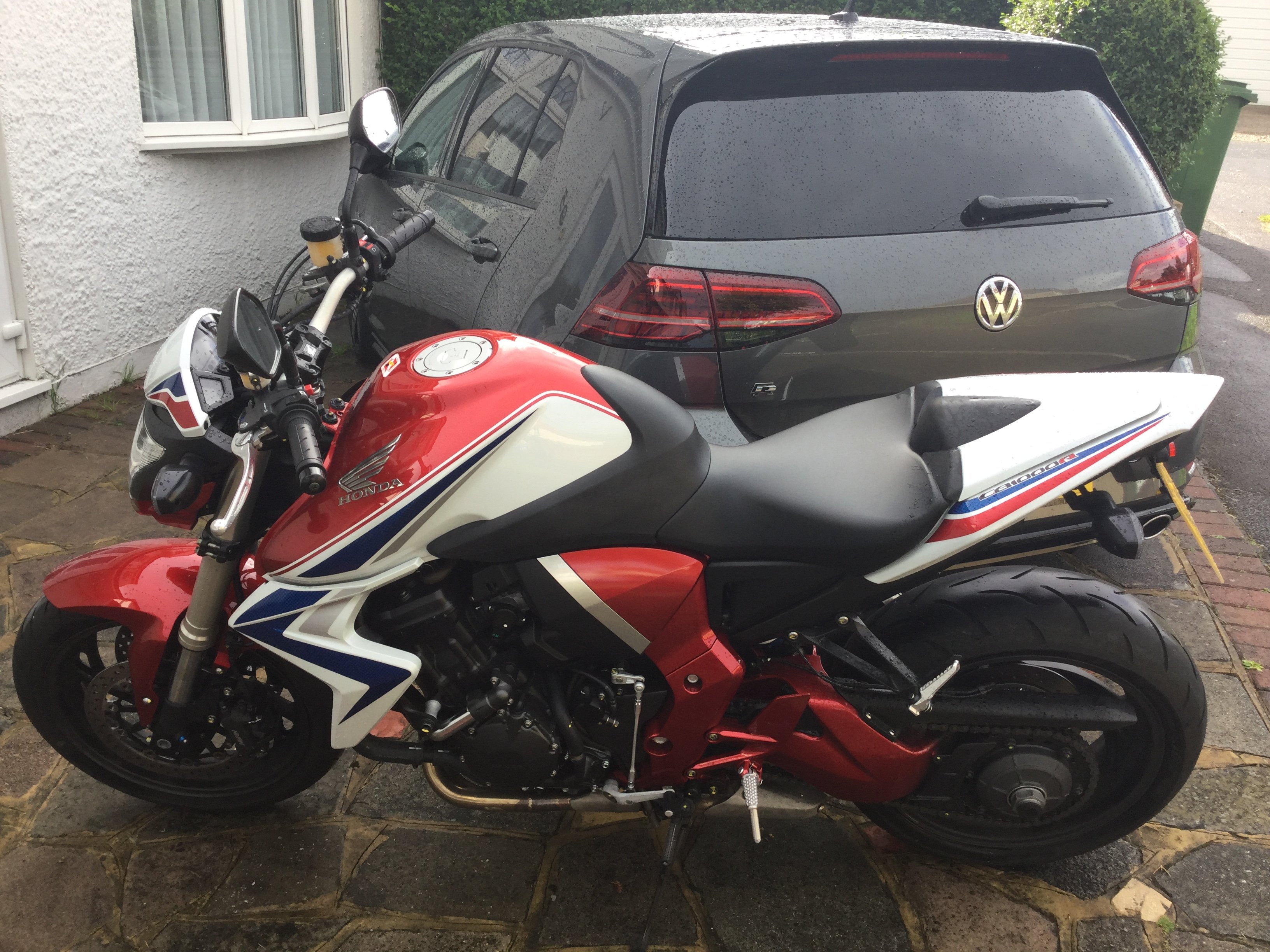 Content Count

2,600

Joined

Last visited

Days Won

20
About Shug
Rank

R Legend & all round God


Birthday

September 27
Profile Information
Gender
Location
Interests
Thought sometimes it depends on how the dealer allocation works. If your dealer doesn't have slots booked you drop down the line Could be wrong though

As title Quote Me Happy... I'm getting on, S.London/Surrey birders, on drive, Max ncb, extra discount as SWMBOs car with them as well.

The fact you're asking probably means you can't afford it. A car is a depreciating asset. A lot depends on your personal circumstances. Some would pay cash, others would finance with a bank loan (interest rates are low right now), others might rob a bank... Trading in an 8R this early will mean you get bent over the desk by the main dealer, unless you have very low milage and find a buyer who doesn't want to join the long waiting list..

When you find the BMW forum can you let us know how many ordered the optional blinker pack? 🤣

Deal Deal they offered was Volkswagen have just released an All In Service Package which would cover 2 services (1x minor service and 1x major service), 2x MOTs, 2 years roadside assistance and then 2 years extended warranty. The cost of the 2 year plan would be £802.80 or 24 interest free monthly instalments which are £33.45 a month But I have the original 5 yr warranty from new, and as I'll be changing before next service a pointless deal

Just had my yr 4 service (major) and MOT at VW yesterday. All good, but failed the MOT first time as 2 bolts missing from undertray, and it was classed as a dangerous defect. All 8 bolts replaced (50p each) as part of service and all good. Not unexpected to have no major issues as car now 4 yrs old and has 10.5k milage. Initially the offered me the service and MOT for £422, but a day after I got a mail shot from same dealer quoting £404 so they did it for that. They tried to sell me the 2 service deal, but as I'm planning in selling before next service I

Agree. Maybe the forum attracts a more sensible and less 'shouty' owner? I have found this forum to be a great source of knowledge and some very helpful members

Mine came in at £250 this year, second year running I've renewed with QMH as way cheaper than on line comparisons. Suppose the £20 extra discount we get on both cars for linking the policies helps

Look on the bright side, you might get the 8.5 facelift model 😎

Camel, sorry to hear you having a very rough time matey. Been away for a break and didn't have internet. Chin up and stay positive. Thoughts with you and your family

sounds like the wash and paint scratch bay at my dealers leathers on the floor for numerous car scrapes and not a clean microfibre anywhere

As @Raiden said, I always tell them in words of one syl ab le, DO NOT WASH and 8 leave post it notes everywhere. Have made it clear, if the guys in the wash bay even touch it then it's getting a full detail and they are paying. R and last TT from the same garage so they know I'm THAT awkward customer and leave it as it came in Suggest send photo of the chap with the yard broom to dealer principal and ask him if he's okay to pay for a full detail

Unfortunately that's the reality. Not like the police interceptors on TV where the minute they get a call they are all speeding there in high powered unmarked cars. Had an incident a couple of weeks back when I saw three scooters and a nicked bike heading down an alley near me. Obvious it was nicked as all scooters had no plates and chavs with no helmets, just hoodies and bandanas. Called 999 and after 5 minutes asking them to send a car ASAP as they were stripping the bike I gave up. Bet this mob are doing this daily. I couldn't get involved as there were six of them, most li

Just had my renewal through. Last year was £310, this year £250. had a quick look on Go Compare and all over £300 Very Happy no need to do anything, just renew

Not had any follow up calls from dealers on my last few new cars. Once the sale is made and they get their commission they forget you and start looking for their next payday Shame really as just a quick follow up call might make me go back for my next new car...