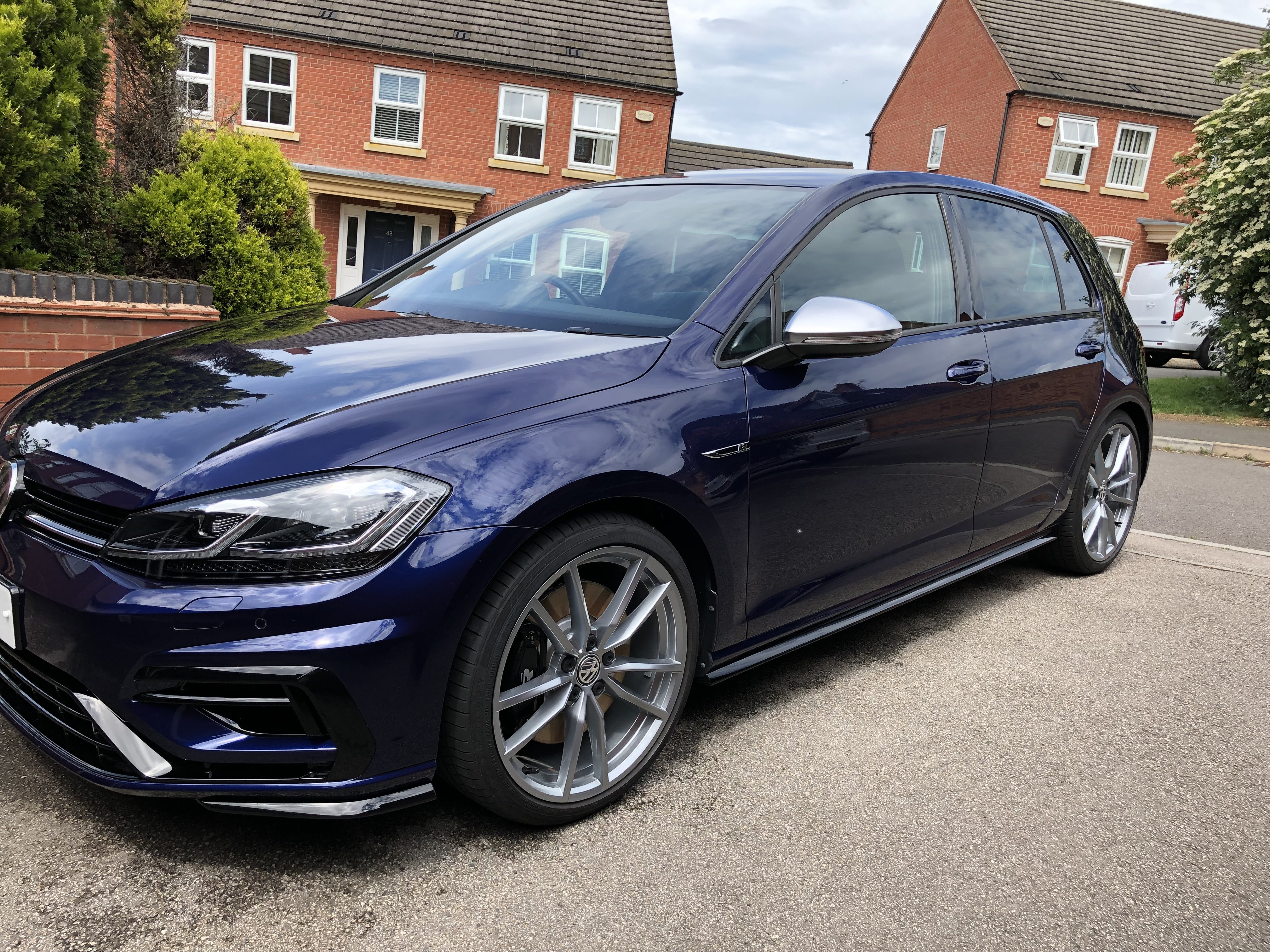 Content Count

1,544

Joined

Last visited

Days Won

6
About Martin2
Rank

Ought to work for R GmbH

Recent Profile Visitors
The recent visitors block is disabled and is not being shown to other users.
I'm really surprised you haven't gone for ventilated seats. Having had them in my last 2 cars, I'd struggle without them and I live in the UK!

That reminds me.... When I had a more sensible diesel (E60 520d M Sport) about 10 years ago, it took us from Dover (I had a company funded fuel card so brimmed it at the docks!) to Milan on one tank and we weren't hanging around plus we went over pass between Lucerne and Milan rather than just straight down the motorway. That was just over 700 miles and I still had some range left, if I'd stuck to the motorway and 80mph, I'm confident 800 miles was possible on a (70 litre iirc) tank.

Worth the 2 week or 2 year wait? 😁

To be fair, I think you did the jumping, we just tried to answer your question. Which wasn't good enough… I hope your car is built in one go and you don't have to wait too much longer. ps I assume the name 'chilly' is supposed to be ironic? 😂

Yours might not be built and waiting, but that doesn't mean it isn't true. Or need to call BS on someone without even spending 10 seconds on Google or paying any attention to news / automotive news over the last year….. https://www.thedrive.com/news/41738/ford-still-has-over-60000-incomplete-vehicles-waiting-for-chips

That's not the case anymore. Building cars with parts missing, which are then completed at a later date isn't just a VW thing.

I've just filled up at Tesco MK, which 6p cheaper than the one local to me (I was passing, not a specialty trip to save the 6p's!), the light wasn't on but it still cost £92. Handy as it was pay at pump only, which much to my annoyance as I hate going into the booth / queuing to pay, I haven't been able to do with my car for a while as it's £130-150 to fill up every time…

Might be easier to change the thread title! 😂

Has to be the Vorsprung for the Adaptive dampers and HUD over the Black Edition with C&S pack (Pan roof is a nice bonus) and completely agree with it needing the black pack

Less than £4 a day extra vs the Golf, definitely a no brainer. As is the Saloon vs the Sportback, so much better looking and half the lead time is a nice bonus.

I agree, it's not a proper adaptive setup for that price. It may feel that way sometimes, as the dampers react differently to various surfaces and all dampers are 'adaptive' to a certain degree,, but that will be it, not what I'd call adaptive suspension. I've had a car with fully adaptive suspension, including anti-roll and the adaptive element took into account what the camera saw as well as the various sensors and it's was rather more (on top of variable air suspension) than DCC. I referred to it as voodoo suspension, as it always amazed me when it 'saw' a speed bump and softe

I can't get on with Waze, some of the routing is a bit suspect but my main issue is the graphics. I had a TomTom about 15 years ago which looked better!

As has been said, it depends on how the car has been used / looked after / serviced etc more than just the mileage, although there are things that will wear out of course. I don't think 70k is paticularly high mileage, pre COVID / previous job I was doing over 30k miles a year in my own car, so was at that point when they were 2.5 years old. The last couple were BMWs, but if I go back a bit further to when I had a company car, my 2006 Passat Sport only started to have issues (clutch/turbo) when it was getting close to 110k miles because it spent most of its time on long runs. My

I prefer Google Maps, but do like the speed camera / other warnings you get with Waze. There is a solution. Open Google maps, set your destination etc then also open Waze, but don't do anything else with it. Switch back to Google and you get the Waze notifications as it's running in the background.

It all makes sense and could be useful, but VW can't even get the most basic functions that have been in cars for years to work properly / consistently ….. 😂 I had a decent voice control system in my last BMW, it wasn't as comprehensive as your examples, but I could say things like "check tyre pressures", "open trip computer" etc, as well as the normal calling people and setting directions on the Nav, so I used it quite a lot.