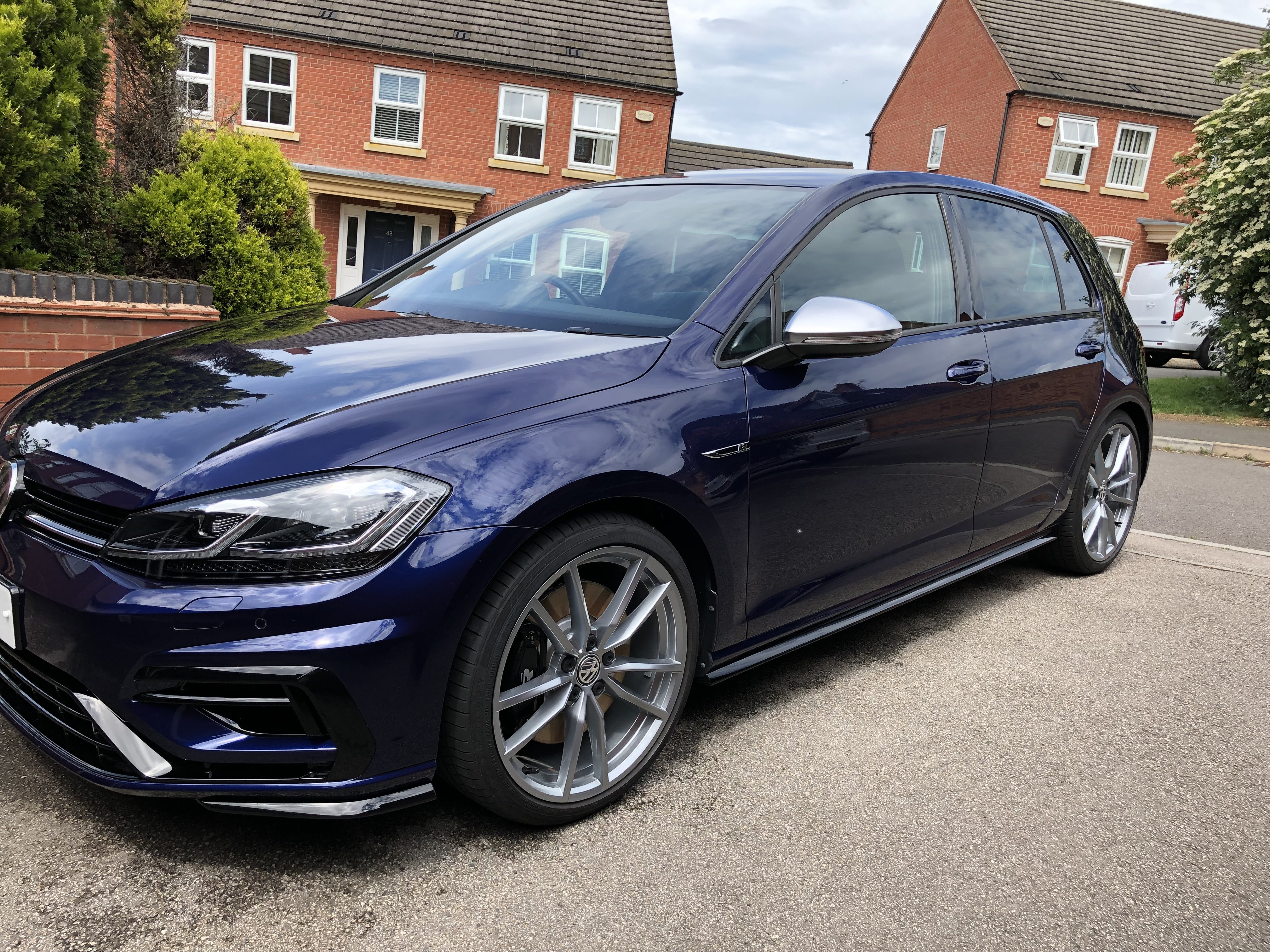 Posts

1,596

Joined

Last visited

Days Won

6
Recent Profile Visitors
The recent visitors block is disabled and is not being shown to other users.
Martin2's Achievements
Ought to work for R GmbH (7/9)
1.1k
Reputation
181 pages....! The one positive to take away from this thread is that there doesn't seem to have been (unless I've missed one) any catastrophic failures or breakdowns leaving people stranded. But in some ways, to me at least, regular small issues would be even more annoying than something big letting go which would be fixed and then you could move on. I've mentioned it before and I really don't want to tempt fate, but Range Rovers get so much grief for being unreliable and I've now had mine for 30k miles and 2.5 years and not so much as a rattle. There are a couple of occasional rattles in our 7.5R, but we've not had any issues from new and it's now 4 years 4 months old and has done 45k miles. But that's what you expect from a modern, well maintained car. Sorry....back to the dodgy VW software....! 😄

I see that now! They are PS4S.

Michelin have an Autumn cashback running until the end of November, up to £100 cash-back. Although they still have 4mm+ left, they are worn on the edges, so I've been thinking about replacing the original (lasted 4 years thanks to running winter wheels) Conti 5Ps. Better to replace now and for us to get the benefit than closer to when we change the car. My local preferred tyre place was more expensive than Blackcircles, but take the £100 off and they were £60 a set cheaper, so £562 all in or £140 a tyre which I think is a bit of a bargain. Very early days, but there is a noticeable difference in comfort and particular road noise, some of that will be down to worn vs new tyres, but I don't ever remember feeling such a difference with new tyres (I normally replace like for like). They were fitted on Tuesday and Michelin have already confirmed that the cash-back will be paid. As you can see, the old tyres were looking a bit sorry for themselves around the edge. Much better Car is due a clean this weekend....and looking at the pictures I might treat it to a hub upgrade, or just replace the rear discs as they don't look great....

I don't bother with a foamer any more, I use a hand pump sprayer with Auto Foam. There isn't a noticeable difference in the results, application is just as quick and the dwell time is much shorter. It's also good enough for a 90%+ (vs normal standards) touch-less quick wash in the winter, which takes less than 30mins including getting everything out and tidying up.

The rear isn't the best angle for the M240i, but this is just hideous....

Atlantic blue is the best colour for the 7.5R! As has been said many times, it's a shame VW only offer one colour for the 8R….Lapiz is nice, but I'd be annoyed I didn't have a choice.

Why do you think it's less accurate, as the camera based systems will pick up temporary limits, including the ones on the wonderful 'smart' motorways we have in the UK? I guess some systems will be better than others, but the ones I've had in BMW and JLR have been excellent.

I've just done a quick google on the M2. These figures are from 2020 and I don't know the mileage of the car, only that it was coming up to 3 years old. More than I thought, double the cost of the Porsche warranty!! Comprehensive Inc Roadside assist £875, £250xs £1078, £100xs £1392, £0xs Without roadside take off £83 from each quote Named component £748, 250xs £910, £100xs £1117, £0xs £5000 per claim (didn't catch the name of this level of cover) £601, £250xs £717, £100 £864, £0% Inc roadside

It was about £650 iirc. Link to the latest prices here: https://www.porsche.com/uk/accessoriesandservice/porscheservice/vehicleinformation/approvedwarranty/ So £690 for 12 months and less if you extend for longer. I still think that's great value, as a comparison I pay £370 for a Golf R (excludes breakdown cover) and £1.222 for my Range Rover. BMW wanted £1,800 to renew the warranty on my 7 series, but their prices do step up as the mileage increases and you'll have to watch out for 'M Tax' on the M2, both on servicing and warranty. I suspect the warranty cost for the M2 will be slightly more expensive than the Boxster (£800 maybe?).

Agreed. It's a lot better value than you'd expect as well, more than an R but about half what I'm used to paying. We had a Boxster for nearly 5 years and kept extending the warranty. Made a couple of claims, one minor and one was a brake cylinder leak. Not a huge job in theory but the fluid had leaked through the mats onto the carpet (it was mounted above the pedals. Not only did they fix the issue, they replaced the carpet mats and took out the carpet (so seats and some trim as well) to clean it on both sides to make sure it was OK. Provided a new 3 series while it was in. Great service.

I was doing the same after being busy and it being too sunny/hot when I did have time to clean the car...but my 2.5 year old kept pointing to the cars, screwing up his face and saying..."dirty car daddy, clean it please"!! At least he now says "nice clean car daddy" when he sees them, so he's not just a critic! 😂

I've just had a look and I think we're going to be OK. Forum meet?! 🤣

Blackcircles are £172.99 a tyre, but enter the code PSDEAL and you'll get a set of 4 for £599.32, so just under £150 a tyre fitted.

Petrols usually warm up more quickly that diesels, but Instant warm water / air through the vents in my diesel as it's got a separate fuel burning heater, which pre-warms the cabin and engine. Agree that oil warm up is the more important thing to watch out for.

There's so little difference between the cheapest acceptable (to me / in my opinion) tyre and the discounted PS4S, about £80 a set, I really wouldn't bother going cheap. It's just not worth going any cheaper from a safety perspective and you'll feel the benefit every day.