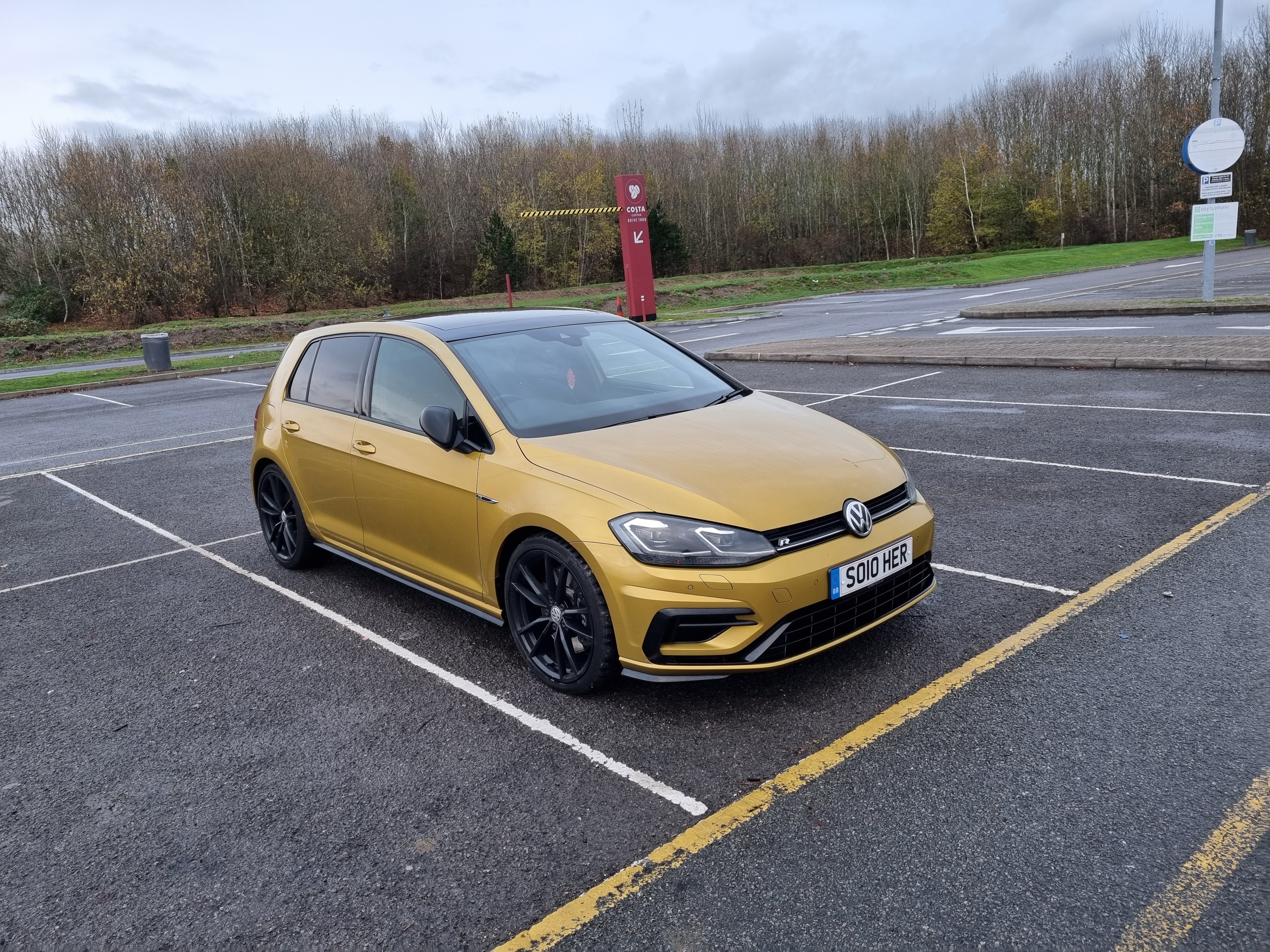 Content Count

56

Joined

Last visited
Can your wife not split her business into 2? for example many of my customers have their shop business then the online/mobile business too.

I have a nextbase front and rear that was fitted to the old gtd waiting to go in the r when weather is warm but I had same issue with rear camera. It was ok in the Picasso before with dab but not the Golf. I had the cable run down the passenger side but through the drivers side boot cable trunking and I ended up unplugging it from the front camera. I tried ferrite with loops at both ends but must be something to do with the antenna in the rear screen. I will try different areas in the R to see if there is a dead zone and let you know and also run the cables down the drivers

Let the battle of detailing pics commence haha.

If you think you have a parasitic drain you can do some basic checks and narrow it down with a multimeter and access to the fuses.

On a MK7 the radar and its bracket is attached to the front crash bar not the bumper. Bumper removal is very simple. No idea on 7.5.

Did you ever go this far and remove the Akra?

Just fitted the Cadiz's to run for the rest of the winter. Much prefer some silver in the wheels as all black is too much for me.

Have you been through all the receipts/invoices with the car? When I got mine, I was lucky and found an emal address to which the previous owner replied.

Hi as the title says has anyone fitted one of these before? https://www.ebay.co.uk/sch/i.html?_from=R40&_trksid=m570.l1313&_nkw=mqb+jack+points&_sacat=0 Is it worth it or helpful? Cheers Gavin

Some pics after collection from its detailing. sorry they are not great was in a rush and weather been bad since

It's quite funny, We went out the other day and i parked next to 2 other Turmeric Yellow r's, until then I had never seen another. It will be nicer when the Spielbergs (looking currently at £1800 for brand new with tyres from vw as no decent used) go on and the couple of performance pack upgrades. I will get some pics on Friday when its 5 day detail and coat/ppf is finished.