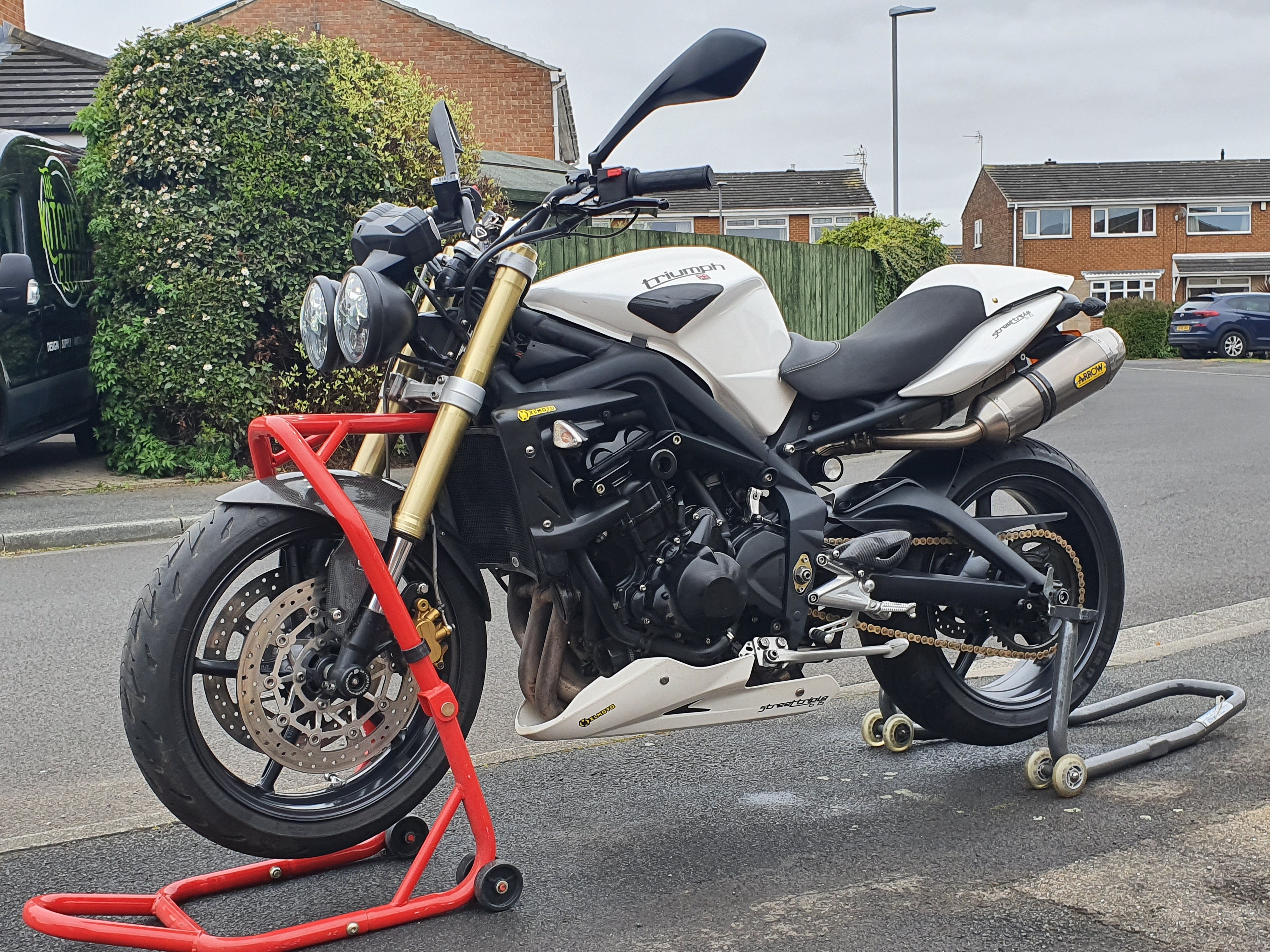 Content Count

267

Joined

Last visited
About Bazandbeanz
Rank

Serious R Addict


Birthday

02/07/1979
Profile Information
Gender
Location
Interests

Performance vehicles and football.
How much does it cost to get someone to the house to do them?

Sell the gift for £100 on ebay... bonus lol.

I will not let anyone come to my house initially when selling a car. I'm a police officer and all to often hear of people selling cars that have then had their cars stolen, either showing the car, taking it on a test drive or the thief returning having checked on security while viewing. I am always happy to meet initially at a very public location or best even a police station. You tend to get a feeling if someone's after turning you over if they won't meet at these types of location. I am then more than happy once i do my due diligence into the potential purchaser to

Keep me posted on that too then please. I'm on leave from work until 3rd August so dont really have much call to go to Preston farm area until then.

Thanks. Yeah thats Preston Farm. I'll have a ride over and see what they can do. I think ill be keeping the car so might do a bit more to it.

Was you making exhaust tips?

Ohh where in Stockton mate, I work in Stockton.

I use the Auto hold all the time as well as the ACC, more basically so I don't creep to far over the limit and get a ticket 😅 . My discs aren't bad, it was just something I notice on mk 7/7.5 rear discs.

I don't get the rear discs get score marks so easy to, are VW discs made of cheese?

Ohhh love a currywurst. My dad was based in Germany, Hameln and Berlin when I was a young whipper snapper so I had plenty of them.....mit pommes und mayo bitte.

This advert is COMPLETED!

2016 VW Golf R 3 dr DSG in Black metallic. Car has covered 56800 miles with full VW history and is HPI clear with 9 months MOT left, which the car flew through without any issues. Comes with loads of options including the following, Immaculate black Vienna heated leather interior, 19 inch pretoria alloys with Michelin pilot sport tyres fitted with no kerb damage, Large discovery pro screen including sat nav/onboard computer with Dynaudio system includes mounted subwoofer, DCC suspension set up with has Eco, Comfort, Normal, race and individual modes so you can set up the car to your driving style and taste, Adaptive cruise control, xenon auto lights, wipers, folding heated mirrors, rear dimming mirror, sliding arm rest, USB and bluetooth connectivity, dual zone climate control etc etc. Recent new AGM battery fitted with 3 yr warranty. This car is in excellent condition, well maintained and washed weekly with a detailed polish to be like glass. I am looking for £18200 and this will include the more expensive metal JB4 tunning system which takes the car to around 360/370bhp (stage 1), An expensive BCS anti drone resonator delete exhaust pipe, 12mm black addition sport spacers all round, DTUK response pedal box with 17 different settings, OBD eleven system to make system changes, black metal flappy paddles, carbon fibre wing mirror covers and expensive luxury embroidered "R" black and grey mats throughout the car including the boot. All of these mods cost well in excess of £1500. Without the above mods I'd like £17500 for my immaculate Golf R what turns heads, sounds great and does what it says it should and more with the above stuble mods. I am a 40 year old mature male and not a young boy racer who has hammered it. I've not used launch control and car is well serviced and maintained as it should be. Only selling as I don't really use the car. Thanks for looking, Barry.

£18,200

Stockton on Tees - GB

I might look at these before winter. I can get them at National all round for £431 in 235/35/19 with NHS discount.

235/35/19 uniroyal rainsport 5's at £88 a corner on Camskill, near same rating as MPS4S.

Because he knows most people will look at the miltek or scorpian on a search and then see his all singing all dancing Akra and droll like a school boy in the girls showers, handing over a stupid amount of queens heads for him to piss up the wall after lockdown.